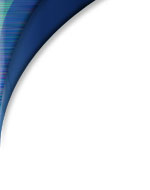 Links
MarketsNow: MarketsNow was founded to provide a high quality, yet easy-to-use, source for financial market analysis. While there is no shortage of media companies that cover financial news in general, few can explain how developments in financial markets are relevant for the things that people care about.
---
---

FXstreet.com The Forex Market provides real-time exchange rates and charts, currency converter, latest forex news, technical analysis and forecasts, central banks watch, currency software and forex brokers.
---
ACM is a regulated, Swissonline forex trading company, offering 3 pip spreads on main currency pairs. ACM offers a fluid real-time trading price feed on all major currencies, graphs, analysis and news on its revolutionary online platform.
---
A comprehensive forex portal with links to news, research, analysis, articles, free charts, live rates, forex brokers, market makers and more!
---


Forex portal offering real time foreign exchange rates, forex news, currency market overview, forex trading recommendations, foreign exchange charts, financial events, brokerage firms.
---


Information for traders and investors. Forex market analysis, quotes, news, charts, information.
---
Free Exchange Rate Tracker
Free service which lets you easily track exchange rate developments of your choice. You can choose to get regular updates on the exchange rate you picked, or only get alerted if it hits certain strike prices, or if there is a significant change to the last update.
---
Hedgeco.net
Hedge Funds Information at Hedgeco.net - an online Hedge Fund portal for information on hedge fund of funds, hedge funds, offshore hedge funds & alternative investment.
---
Managed Forex Accounts
Bellator offer clients Forex money management from the industries top traders.
---
To apply for a listing of your company on our links page, please contact links@trl.co.nz